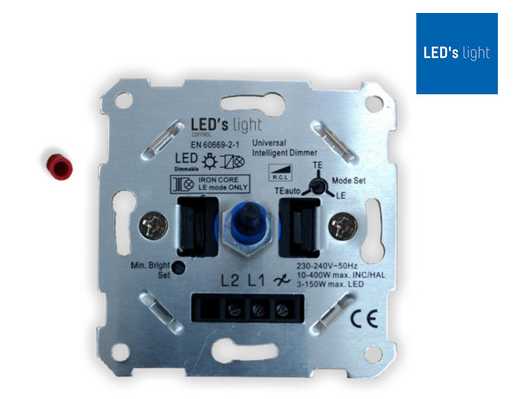 35,90€ 59,95€
LED's Light Universaldimmer
Heute bei Ibood:
LED's Light universal dimmer
You want cozy light while eating, but the lamp in your lamp simply has too much power? That being said, is it
actually perfect? This universal dimmer from LED's Light is the practical solution to your dilemma.
This dimmer is suitable for most lamps.
Dims 99% of all dimmable LED lamps
This universal dimmer is suitable for dimming halogen and LED lamps and you can use it to flicker even to the lowest
level. It can be used via three different controls (including phase cut and phase cut) and therefore dim 99% of all
dimmable LED lamps. The dimmer is particularly thin and can be placed on almost any switch thanks to the included
adapter set.