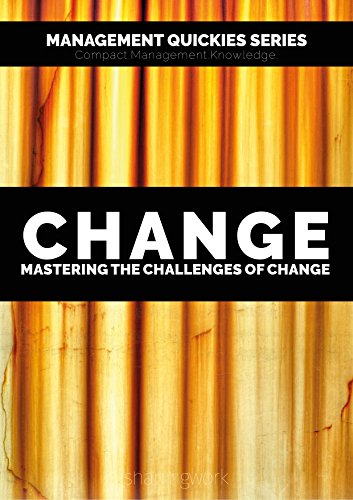 Gratis: Management Ebooks
Kostenfreie Management ebooks auf Amazon zu den Themen Zielemanagement mit OKR, Digitalisierung und Change Management. Die Bücher sind in Englisch.
"Technological advancements, globalisation, generational changes — Today there are many circumstances that bring change and the need for business to adapt accordingly.
Human beings are naturally resistant to change. Explore the basics of change to understand how change initiatives can still be implemented succesfully.
When it comes to initiating change, people are always asked to change their behaviour. Gaining insight behavioural design, an approach based on knowledge from behavioural science, reveals new opportunities for succesful change management.
In this book you will learn about:
* The basics of change management
* The dimensions of change
* Different frameworks of change
* The challenges of change
* How to implement change initiatives successfully
* The basics of behavioural science
* How to use behavioural design for implementing change
Change — Mastering the challenges of change is part of the Management Quickies Series by shapingwork and provides compact management knowledge."