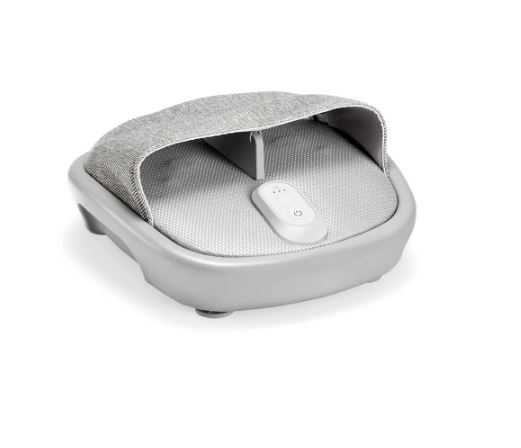 93,48€ 108,71€
Xiaomi Leravan Fußmassagegerät -Zollfreie Lieferung- @TomTop
Wieder ein Top Produkt von Xiaomi! Hochwertige Fußmassage für den Preis? Klasse!
CouponCode: "STPAS0124"
Versand kostenfrei, Kein Zoll da Duty Free Shipping, 1-2 Wochen LZ!
Features:
* 3D massage, simulating human's hand feeling, to promote the foot blood circulation.
* 15 minutes timing, air pressure massage, relex yourself.
* PTC heating massaging mode, good massaging effect on your foot, suitable for winter and summer.
* Breathable design, considerate shape, fitting your foot.
* Durable and anti-stains cloth, tough texture pad, easy to remove, help you relieve yourself after walking, sports, etc.
Specification:
Brand: Xiaomi
Model: Leravan Foot Massager
Color: GreyRated Voltage (V): 220V-240V 50Hz
Rated Power: 30WItem size: Approx.34.5 * 32.00 * 15.00cm / 13.58 * 12.59 *5.91in
Item weight: Approx.2.5kg / 88.18oz
Package size: Approx.35.00 * 30.00 * 20.00cm / 13.78 * 11.81 * 7.87in
Package weight: Approx.4.0kg / 141.10oz
Bei Gearbest für 108,71€:
https://www.gearbest.com/massage-relaxation/pp_009668397612.html?wid=1433363&utm_source=epn&offer_type=30days&af_id=668377&pl_id=226626&pl_type=other&click_id=41pe9q2ygnl0rdb3hlbxqk35ff2ru917